I think my ideal world would be one in which burgers and chips miraculously provided all the nutrition a person needs, so I could eat them every night.
But as it is, burgers are not particularly healthy. How can you make them healthier? Make your own patties and make sure that burger contains plenty of salad! For extra credit, bake your own bread rolls and leave out the chips. I tend to give in to temptation and make chips with paprika seasoning, which are extremely tasty and (I hope) less damaging than takeaway chips. The only recipes for burger patties I could find online contained egg to bind the mince - but a little experimentation taught me that you really don't need it.
Mixing the mince with the seasoning.
Hamburger patties
500g beef mince
1 tablespoon tomato paste
3 cloves of garlic, crushed
2 tablespoons dried oregano
2 tablespoons dried basil (or a small handful of fresh basil, chopped)
2 tablespoons dried parsley (or a small handful of fresh parsley, chopped)
Salt and pepper
This is a seriously simple recipe, and an easy one to master if you're just starting to learn basic cooking skills:
Combine all ingredients.
Shape into four patties.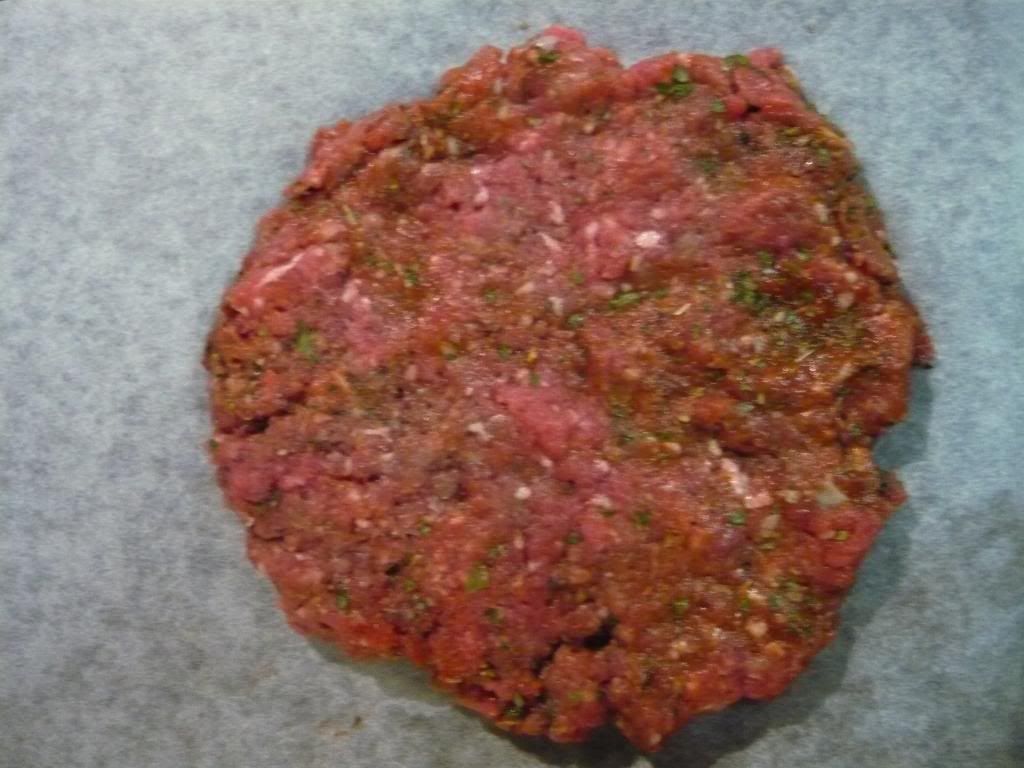 Why can't my patties ever turn out perfectly round?
These are best if cooked immediately - either in a frying pan with a little olive oil, or baked in the oven at 150 celsius for about twenty minutes.
However, they also freeze well. I layer mine between baking paper, slip them into ziploc or freezer bags and pop them in the freezer for a night when I'm late home from work, I'm hungry and an easy meal sounds like a good idea.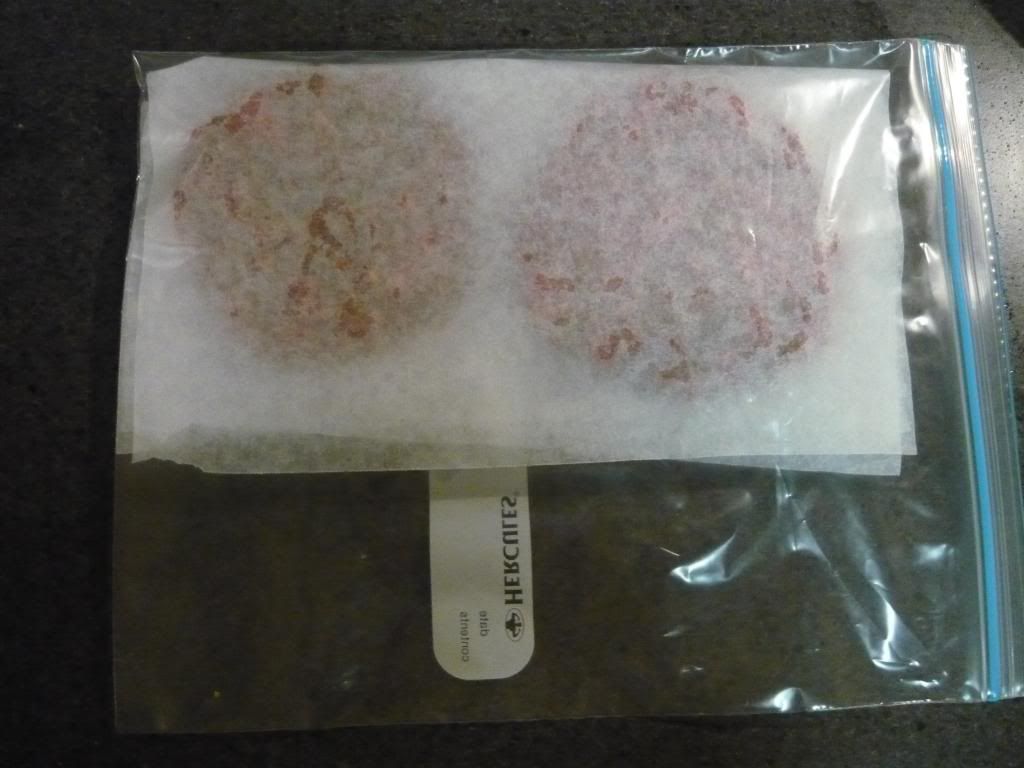 Ready for the freezer.
Mastering basic recipes like this was one of the best things I ever did for my budget. Knowing how to cook yourself tasty, simple food at home removes the temptation to get takeaway and helps to cut your food costs considerably.