This week I have been busy making another Ami Ami Dog.
This one is a Jack Russell. He has such cute spindly legs - he's almost insect like :-P
I don't have anything new to add about the construction of this puppy, so I thought I'd show you pictures of what I'm planning to make in the near future.
Firstly I have started this adorable
sleeping cat pattern
(
Ravelry link
). I'm making this for my Mum's birthday next week - eeep so I had better get a move on! (It's a good thing none of my relatives read this blog :-P)
Once that's done I'd like to make something for my almost sister-in-law. I'm not sure what to make yet, but I was thinking of a cute puppy pattern as she loves her dog Winnie. Perhaps something like this one from
Rebecca Danger
.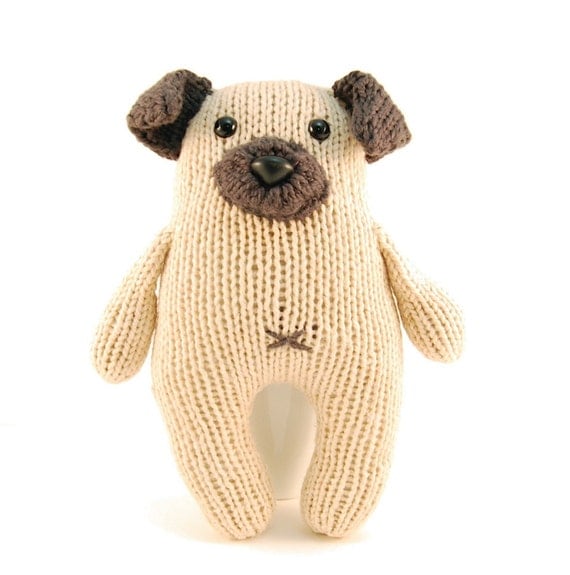 Finally I'd like to make a case for my ipad. I was inspired by
this
post I found through
Craftgawker
. I like the cute pastel colours on the pictured example from Rebecca Caridad of
Manzanita
.