This is one of my favourite meals! I like to cook up large batches so I can eat a bowl then and there, but still have plenty to take to work for lunches. It's easy, tasty and full of protein.
Vegetarian Chilli
Ingredients:
Olive oil - approximately 1 tablespoon
2 x 400g tins red kidney beans, drained and rinsed
2 x 435g tins refried beans
4 x garlic cloves, minced
2 x red tomatoes, diced
1 red capsicum, sliced into 1x2cm strips
1 cup boiling water
4 tablespoons tomato paste
1 teaspoon chilli flakes
1/2 teaspoon paprika
2 teaspoons Mexican chilli powder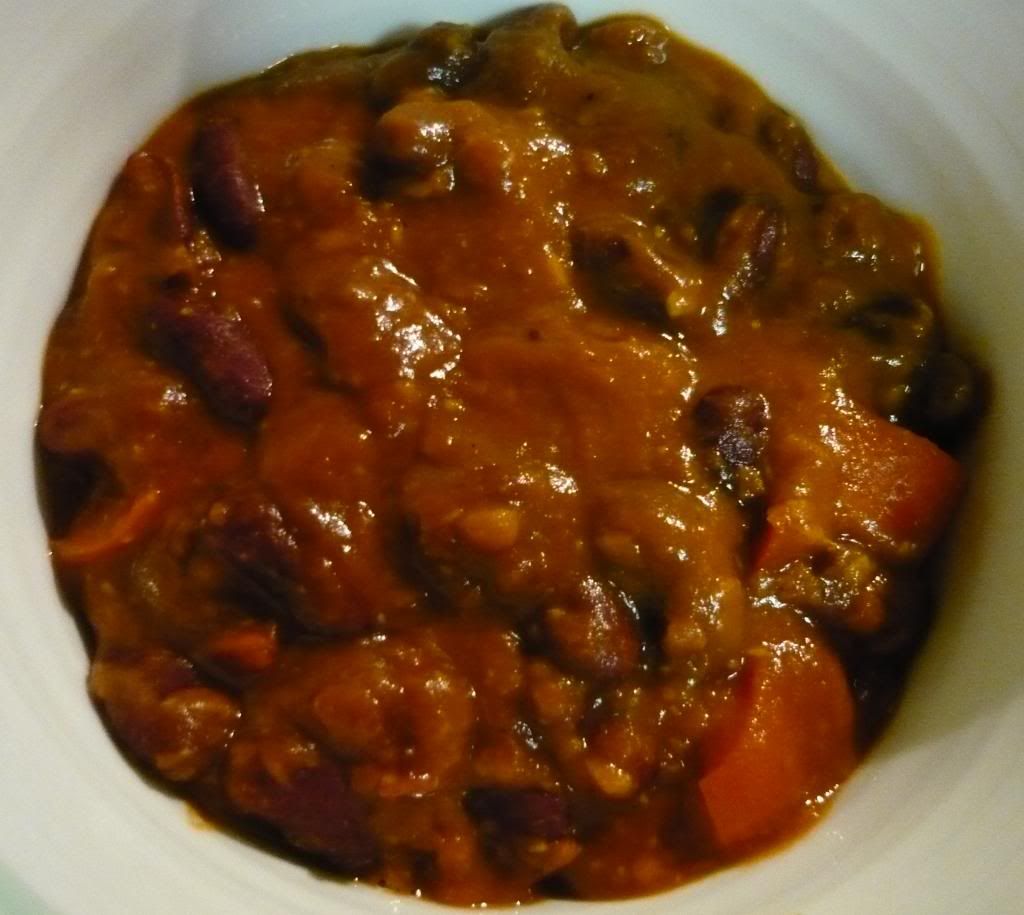 Method:
Heat olive oil in a large frypan (preferably a frypan with reasonably tall sides) over medium heat.
Combine all ingredients in frypan. You may need to stir the refried beans vigorously - they're not easy to integrate but they'll make the chilli extra creamy and tasty.
Allow chilli to simmer on low-medium heat until the water has been absorbed and the chilli is a smooth gravy-like consistency (this takes about twenty minutes).
Eat!!
Tips:
This recipe makes about eight hearty serves. It can easily be halved.

The chilli freezes and reheats very well.

This is a dish you can add any veges to - whatever you have in the fridge, it'll taste great! I've tried mushrooms, cherry tomatoes, carrot and corn (though not all at the same time).

Leave out the chilli flakes if you're not keen on hot food.

I like to eat my chilli straight, but you can use it as a topping for nachos, a taco or burrito filling, or even serve it over rice.